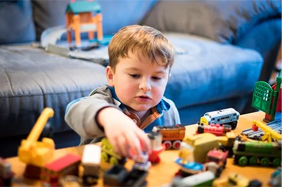 INFANT: 6 Weeks - 18 Months
The Infant Daycare Program is designed to meet the needs of infants from six weeks of age to 18 months. Infants are encouraged to crawl. In addition to maximum movement, the young infant experiences visual and tactile stimulation. The environment promotes movement and independence.
The Infant Daycare Program at Suncreek Montessori is committed to promote a continual balance between home and school. We achieve this by following each students individual care plan submitted and updated by parents as well as by providing a safe and healthy classroom environment.
The goal of our Infant Daycare program is to foster the development of the whole child; meaning, physical, social, emotional and cognitive development.
Our Infants grow in a warm and nurturing environment under the guidance of loving and experienced teachers, who will closely monitor each child's daily activities and growth and will share those in daily reports with parents.
Daily activities and schedules include, Music, Story Time, Tummy Time, Sign Language, and lots of Love.